WCTFL/WTFL: Winnipeg Centennial/Winnipeg Touch Football League/Women's Touch Football League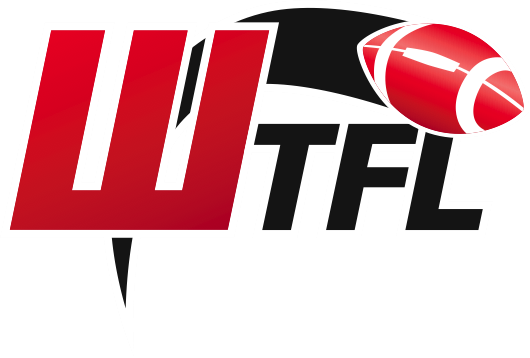 The Winnipeg (Centennial) Touch Football League, has a proud history - founded in 1974 by former Winnipeg Blue Bomber Don Jonas. The league began as a nine-a-side game in 1972, transitioning to the seven-person outdoor game as we know it in 1977. The Winnipeg Assassins were the pinnacle of the league for most of its modern existence winning a record 21 outdoor championships. In 2006, the WTFL hosted the National Touch Football Championships at Maple Grove Rugby Park, where at the time, the Assassins finished second in Canada, the best finish for any Manitoba team until the Avengers won the Touch Football National Championship five years later in 2011.

In addition to the Assassins, it was truly a murderous' row of teams that competed in the elite division. The Eagles/Knights, Combines, Ratz, Avengers, Banditos, Heat, and Sunparties were just some of the teams that contended in what was probably the zenith of elite touch football in the province. Every game was incredibly competitive and players from throughout the league would gather to watch the Division 1 teams do battle.

The WTFL was the first league to begin to track statistics, adding another layer to the best game day experience we enjoy today. Player points were recorded as far back as 1975, interceptions, and sack statistics were introduced in 1986. Finally, quarterbacks got their due beginning in 2003 with the introduction of touchdown passing statisics.

The WTFL was also where women's touch football began and excelled in Manitoba. In the 1980s, The WASPs won five consecutive women's championships. In 1986, the WASPs finished fifth in Canada, the best a female team from Manitoba has ever placed at Nationals. Two decades later The Winnipeg Chargers/Victorious Secret won six championships and also performed well at the National level. In 2011, the WTFL was renamed the Women's Touch Football League and catered exclusively to women's teams up until the leagues final season in the summer of 2017. All told, the WTFL ran for 45 years and holds the distinction of being the longest running touch football league in Manitoba history (1972-2017).
---

ALL-TIME TEAM RECORDS (OUTDOOR)

MOST CHAMPIONSHIP TITLES (Mens): 🏆 Assassins (21) 🏆
POINTS FOR: Assassins, 677 (37.6 points per game) Summer 2010
POINTS AGAINST: K.A.O.S, 128 (7.1 points per game) Summer 2008


MOST CHAMPIONSHIP TITLES (Womens): 🏆 Wasps (5) 🏆
POINTS FOR: The Chargers, 459 (32.7 points per game) Summer 2006
POINTS AGAINST: Victorious Secret, 0 (0.0 points per game) Summer 2017
---
Division 1:
Summer 1972 – Over the Hill Gang (9-person touch)
Summer 1973 – Over the Hill Gang (9-person touch)

---

Renamed the Winnipeg Centennial Touch Football League

---

Summer 1974 – Over the Hill Gang defeat The Canadians (score unrecorded) (9-person touch)
Summer 1975 – Tax Dodgers defeat Over the Hill Gang 16-1 (9-person touch)
Summer 1976 – Over the Hill Gang defeat Rouge River Ratz 28-9 (9-person touch)
Summer 1977 – Combines defeat Rouge River Ratz 40-20
Summer 1978 – Combines defeat Kings of Fun 47-27
Summer 1979 – Assassins defeat Combines 23-21
Summer 1980 – Combines defeat Assassins 19-14
Summer 1981 – Combines defeat Assassins 33-29
Summer 1982 – Ratz defeat Assassins 21-18
Summer 1983 – Assassins defeat Combines 36-29
Summer 1984 – Assassins defeat Ratz 34-14
Summer 1985 – Assassins defeat Ratz 57-30
Summer 1986 – Assassins defeat Ratz 39-30
Summer 1987 – Assassins defeat Ratz 20-14
Summer 1988 – Ratz defeat Assassins 22-21
Summer 1989 – Assassins defeat Ratz 44-28
Summer 1990 – Ratz defeat Assassins 38-20
Summer 1991 – Assassins defeat Ratz 34-12

---

Name Reverts back to the Winnipeg Touch Football League

---

Summer 1992 – Assassins defeat Ratz 36-18
Summer 1993 – Ratz defeat Assassins 32-12
Summer 1994 – Assassins defeat Ratz (score unrecorded)
Summer 1995 – Assassins defeat Ratz 36-34
Summer 1996 – Ratz defeat Eagles 42-20
Summer 1997 – Eagles defeat Assassins 26-20
Summer 1998 – Eagles defeat Heat 33-20
Summer 1999 – Assassins defeat Eagles 39-8
Summer 2000 – Assassins defeat Eagles 20-6
Summer 2001 – Eagles defeat Assassins 40-21
Summer 2002 – Assassins defeat Eagles (score unrecorded)
Summer 2003 – Assassins defeat Heat (score unrecorded)
Summer 2004 – Assassins defeat Eagles 42-36
Summer 2005 – Assassins defeat Eagles (score unrecorded)
Summer 2006 – Assassins defeat Avengers 34-16
Summer 2007 – Assassins defeat Eagles 42-30
Summer 2008 – Assassins defeat Avengers 46-43
Summer 2009 – Sunparties defeat Assassins 54-32
Summer 2010 – Assassins defeat Sunparties 31-30

---

Renamed the Women's Touch Football League

---

Summer 2011 – Colts defeat Wildcats 9-0
Summer 2012 – GG Dubs defeat Flash 37-7
Summer 2013 – Victoria's Secret defeat Colts 6-2
Summer 2014 – Victoria's Secret defeat Wildcats 28-7
Summer 2015 – Wildcats defeat Victoria's Secret 7-6
Summer 2016 – Victoria's Secret defeat GG Dubs 39-0
Summer 2017 – Victoria's Secret defeat GG Dubs 32-7
---
Division 2:

Summer 1976 - Combines (regular season standings winner; playoffs unrecorded)
Summer 1977 - Combines (regular season standings winner; playoffs unrecorded)
Summer 1978 - North End Flyers (regular season standings winner; playoffs unrecorded)
Summer 1979 - Rouge River Ratz (regular season standings winner; playoffs unrecorded)
Summer 1980 - Kings of Fun defeat St. Vital Sabers (score unrecorded)
Summer 1981 - North End Flyers (regular season standings winner; playoffs unrecorded)
Summer 1982 - Combines (regular season standings winner; playoffs unrecorded)
Summer 1983 - Blue Jeans (regular season standings winner; playoffs unrecorded)
Summer 1984 - Score and Teams Unrecorded
Summer 1985 - Score and Teams Unrecorded
Summer 1986 - Brookland Bombers (Opponents and score unrecorded)
Summer 1987 - Red River Blues defeat Steelers 40-8
Summer 1988 - Detonators (regular season standings winner; playoffs unrecorded)
Summer 1989 - Palomino Club (regular season standings winner; playoffs unrecorded)
Summer 1990 - Eagles (regular season standings winner; playoffs unrecorded)
Summer 1991 - Chargers defeat Rebels 12-8
Summer 1992 - Flames (Opponents and score unrecorded)
Summer 1993 - Stingers (regular season standings winner; playoffs unrecorded)
Summer 1994 - Rebels (regular season standings winner; playoffs unrecorded)
Summer 1995 - Black Eagles defeat Slammers 44-25
Summer 1996 - Challengers (regular season standings winner; playoffs unrecorded)
Summer 1997 - Longhorns (regular season standings winner; playoffs unrecorded)
Summer 1998 - B-52s (regular season standings winner; playoffs unrecorded)
Summer 1999 - Banditos defeat Blue Devils 29-22
Summer 2000 - Banditos defeat Rebels 35-0
Summer 2001 - Banditos (Opponents and score unrecorded)
Summer 2002 - Rebels (regular season standings winner; playoffs unrecorded)
Summer 2003 - Score and Teams Unrecorded
Summer 2004 - Sunparties defeat Outsiders 30-8
Summer 2005 - Woodys defeat Bowflex Bingers (score unrecorded)
Summer 2006 - Aztecs defeat Blazers 28-20
Summer 2007 - ATHF (Guild of Calamitous Intent) defeat Griffins 46-18
Summer 2008 - Aztecs defeat ATHF (Guild of Calamitous Intent) 36-35
Summer 2009 - Dogg Pound defeat Vipers 22-0
Summer 2010 - Woodys defeat Vipers 23-21
---
Division 3:

Summer 1977 - River Rouge Rats (regular season standings winner; playoffs unrecorded)
Summer 1978 - St. Vital Sabres (regular season standings winner; playoffs unrecorded)
Summer 1979 - Tax Dodgers (regular season standings winner; playoffs unrecorded)
Summer 1980 - Flames defeat Percy's Panthers 26-8
Summer 1981 - Q (regular season standings winner; playoffs unrecorded)
Summer 1982 - Dregs (regular season standings winner; playoffs unrecorded)
Summer 1983 - Shooters (regular season standings winner; playoffs unrecorded)
Summer 1984 - Score and Teams Unrecorded
Summer 1985 - Score and Teams Unrecorded
Summer 1986 - Shooters (regular season standings winner; playoffs unrecorded)
Summer 1987 - Detonators defeat Pallbearers 46-12
Summer 1988 - Wreckers (regular season standings winner; playoffs unrecorded)
Summer 1989 - Evisorators (regular season standings winner; playoffs unrecorded)
Summer 1990 - Mudmen (regular season standings winner; playoffs unrecorded)
Summer 1991 - No Division in 1991
Summer 1992 - Sharks (Opponents and score unrecorded)
Summer 1993 - Buffalo Club (regular season standings winner; playoffs unrecorded)
Summer 1994 - Cowboys (regular season standings winner; playoffs unrecorded)
Summer 1995 - Desperados defeat Nomads 46-38
Summer 1996 - Aphids (regular season standings winner; playoffs unrecorded)
Summer 1997 - Spurs defeat Portage Chargers (score unrecorded)
Summer 1998 - Kodiaks (regular season standings winner; playoffs unrecorded)
Summer 1999 - Raiders defeat Rebels 26-20
Summer 2000 - Raiders defeat Aphids 41-40
Summer 2001 - Score and Teams Unrecorded
Summer 2002 - Outsiders defeat Doggs (score unrecorded)
Summer 2003 - Outsiders defeat Rebels 55-8
Summer 2004 - Woodys defeat Hurricanes 28-14
Summer 2005 - Blazers/ATHF (Guild of Calamitous Intent) defeat Portable Junk 36-21
Summer 2006 - No D defeat Nomads 26-20
Summer 2007 - No D defeat Piranhas 32-18
Summer 2008 - Piranhas defeat River City Hitmen 34-8
Summer 2009 - BAMF defeat Necessary Roughness 21-18
Summer 2010 - Blitzkrieg defeat South Side Trojans 26-20
---
Division 4:

Summer 1980 - Q defeat Dregs 22-13 (overtime)

Summer 1981 - Untouchables (regular season standings winner; playoffs unrecorded)
Summer 1982 - Falcons (regular season standings winner; playoffs unrecorded)
Summer 1983 - Rebels (regular season standings winner; playoffs unrecorded)
Summer 1984 - Score and Teams Unrecorded
Summer 1985 - Score and Teams Unrecorded
Summer 1986 - Rebels (regular season standings winner; playoffs unrecorded)
Summer 1987 - Outlaws defeat The Mod Squad 48-12
Summer 1988 - Eviscerators (regular season standings winner; playoffs unrecorded)
Summer 1989 - Supreme Sharks (regular season standings winner; playoffs unrecorded)
Summer 1990 - Sharks (regular season standings winner; playoffs unrecorded)
Summer 1991 - No Division in 1991
Summer 1992 - Score and Teams Unrecorded
Summer 1993 - Lockport High School defeat Maples Collegiate 19-7
Summer 1994 - No Division in 1994
Summer 1995 - Rockers defeat Wild Bills 30-6
Summer 1996 - Reservoir Dogs (regular season standings winner; playoffs unrecorded)
Summer 1997 - Nationals (regular season standings winner; playoffs unrecorded)
Summer 1998 - Vipers (regular season standings winner; playoffs unrecorded)
Summer 1999 - Coca-Cola defeat Hurricanes 34-0
Summer 2000 - Jets defeat Vipers 48-6
Summer 2001 - Score and Teams Unrecorded
Summer 2002 - Steelers (regular season standings winner; playoffs unrecorded)
Summer 2003 - Score and Teams Unrecorded
Summer 2004 - Portable Junk defeat Drillers 26-20
Summer 2005 - Isotopes (opponents and score unrecorded)
Summer 2006 - Morningwood defeat White Russians 36-0
Summer 2007 - Morningwood defeat River City Hitmen 30-20
Summer 2008 - South Side Trojans defeat Broncos 24-6
Summer 2009 - No Division in 2009
Summer 2010 - Can't Touch This defeat Knights 24-9
---
Division 5:

Summer 2004 - Mighty Schmucks defeat Gun Show 25-0
Summer 2005 - 12 Pack (opponents and score unrecorded)
Summer 2006 - Bosos defeat Weekend Warriors 9-0
Summer 2007 - Dogg Pound defeat Mighty Schmucks 19-13
Summer 2008 - Woodys defeat Maniax 19-0
---
Division 6:

Summer 2006 - Six defeat North End Steelers 28-1
Summer 2007 - Aints defeat KAOS 36-12
Summer 2008 - Blue Bongers defeat Giants 21-6
---
Division 7:

Summer 2007 - Bondiddy Bengals defeat The Franchise 23-6
Summer 2008 - Blitzkrieg defeat The Bandits 16-15 (overtime)

---
Division 8:

Summer 2007 - WBC United defeat The Bandits 20-13
Summer 2008 - Colostomy Bags defeat Scorpions 22-0
---
Women's Division 1:

Summer 1983 - Wasps (regular season standings winner; playoffs unrecorded)
Summer 1984 - Wasps Opponent and score unrecorded
Summer 1985 - Wasps Opponent and score unrecorded
Summer 1986 - Wasps defeat Crimson Tide 13-0 (finished 5th in Canada at Nationals - best ever for a female team from Manitoba)

Summer 1987 - Wasps Opponent and score unrecorded
Summer 1988 - Lady Mustangs (regular season standings winner; playoffs unrecorded)
Summer 2007 - Chargers defeat The Panthers 20-0
Summer 2008 - Chargers defeat Flash 14-6
Summer 2009 - Da Bears defeat Drillers 14-7
Summer 2010 - Da Bears defeat Full Snatch 8-1
---
Women's Division 2:

Summer 2007 - Da Bears defeat GG Dubs 3-2
Summer 2008 - Drillers defeat Red Fire 12-0
Summer 2009 - GG Dubs defeat Barking Spiders 7-6
Summer 2010 - Barking Spiders defeat Streak 18-8
---
Grand Beach Football Tournament
Summer 2006 - Guild of Calamitous Intent defeat Eagles 29-28
---
WCTFL/WTFL: Statistical Leaders & Record Holders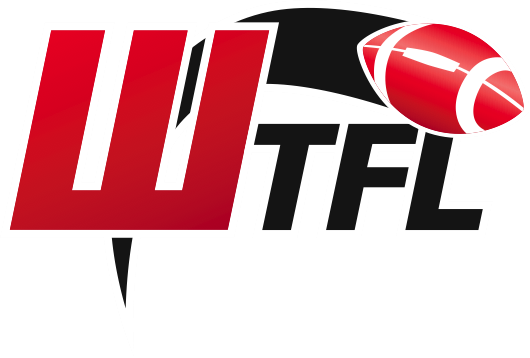 ---
ALL-TIME RECORDS

POINTS: Dan Kinaschuck, Slammers (227) Summer 1995
TOUCHDOWN PASSES: Jonathon Franklin, Blazers (Guild of Calamitous Intent) (102) Summer 2005
INTERCEPTIONS: Kirby Shwaykosky, Hurricanes (28) Summer 2002
SACKS: Lawerence Leydier, Eliminators (65) Summer 1986
🏆 OUTDOOR DIVISIONAL RECORDS (18-game season) 🐐 ALL-TIME LEAGUE RECORDS

---
DIVISION 1:

POINTS:
Summer 1974: Points not recorded prior to 1974
Summer 1975: Henry Bryner, Over The Hill Gang (points unrecorded)
Summer 1976: Henry Bryner, Over The Hill Gang (36) (3/4 season points leader, final points unrecorded)
Summer 1977: Henry Bryner, Over The Hill Gang (79)
Summer 1978: Fred Andrich, Kings of Fun (131)
Summer 1979: Dave Langstaff, Assassins (91)
Summer 1980: Darrell Parisian, Kings of Fun (86)
Summer 1981: Mike Oman, Q (121)
Summer 1982: Bob Downbiggen, Assassins (100)
Summer 1983: Darrell Mazur, Assassins (138)
Summer 1984: Darrell Mazur, Assassins (142)
Summer 1985: Manual Benevides, Combines (158)
Summer 1986: Manual Benevides, Combines (159)
Summer 1987: Rob Baergen, Sweat Shack (166)
Summer 1988: Ken Koswin, Bombers (118)
Summer 1989: Ken Koswin, Mustangs (121)
Summer 1990: Kevin Kotowich, Assassins (104)
Summer 1991: Joe Galante, Chargers (158)
Summer 1992: Barry Reid, Slammers (151)
Summer 1993: G. Kriski, Mustangs (74) (1/2 season points leader, final points unrecorded)
Summer 1994: Brian Anderson, Slammers (174)
🐐🏆🐐 Summer 1995: Dan Kinaschuck, Slammers (227) 🐐🏆🐐
Summer 1996: Rick Litke, B-52s (185)
Summer 1997: Rick Morand, Timberwolves (194)
Summer 1998: Bill Coulter, Assassins (149)
Summer 1999: Points Leader Unrecorded
Summer 2000: Sean Lehmann, Eagles (points unrecorded)
Summer 2001: Grant McMillan, Heat (130)
Summer 2002: Grant McMillan, Heat (185)
Summer 2003: Adrian Huntley, Eagles (162)
Summer 2004: Wayne Jackson, Banditoes (225)
Summer 2005: Sean Lehmann, Eagles (110)
Summer 2006: Wayne Jackson, Assassins; Suk Singh, Sunparties TIED (146)
Summer 2007: Chris Matheson, Assassins (111)
Summer 2008: Brant Cook, Avengers (167)
Summer 2009: Marlon Richards, Sunparties (123)
Summer 2010: Brad Black, Sunparties (166)
Summer 2011: Aaron Wold, Doggs (116)
Summer 2012: Mary Lee Lomibao, GG Dubs (93)
Summer 2013: Mackenzie Prasek, Full Snatch (51)
Summer 2014: Kristen Robson, GG Dubs (83)
Summer 2015: Sam Breakenridge, GG Dubs (60)
Summer 2016: Rose Tapia, GG Dubs (79)
Summer 2017: Melissa Bailey, Victorious Secret (54)
TOUCHDOWN PASSES:
Touchdown passes not recorded prior to 2003
🏆 Summer 2003: Jim Bell, Eagles (85) 🏆
Summer 2004: Tim Shea, Assassins (84)
Summer 2005: Tim Shea, Assassins (79)
Summer 2006: Tim Shea, Assassins (84)
Summer 2007: Jonathon Franklin, Avengers (84)
Summer 2008: Tim Shea, Assassins (82)
Summer 2009: Tim Shea, Assassins (74)
Summer 2010: Mike Brownridge, Aztecs (70)
Summer 2011: Tim Shea, Assassins (68)
Summer 2012: Heather Senderewich, G.G. Dub's (aka Girls Gone Wild) (55)
Summer 2013: Sonya Panchuk, Victorious Secret (38)
Summer 2014: Heather Senderewich, G.G. Dub's (aka Girls Gone Wild) (31)
Summer 2015: Sonya Panchuk, Victorious Secret (35)
Summer 2016: Sonya Panchuk, Victorious Secret (32)
Summer 2017: Sonya Panchuk, Victorious Secret (34)
INTERCEPTIONS:
Interceptions not recorded prior to 1986
Summer 1986: Brian Anderson, Combines (18)
Summer 1987: Rick Litke, Brookland Bombers (15)
🏆 Summer 1988: John Popplestone, Mustangs (21) 🏆
Summer 1989: No stats recorded
Summer 1990: Stevenson, Chargers (16)
Summer 1991: D. Milko, Challengers (14)
Summer 1992: Rick Litke, B52s (25)
Summer 1993: John Popplestone, Rats; D Kelly, Assassins TIED (7) (1/2 season mark, final points unrecorded)
Summer 1994: No stats recorded
Summer 1995: Jake Kornelson, Black Eagles (18)
Summer 1996: Jake Kornelson, Eagles (18)
🏆 Summer 1997: Henry Kornelson, Eagles (21) 🏆
Summer 1998: Henry Kornelson, Eagles (14)
Summer 1999: No stats recorded
Summer 2000: No stats recorded
Summer 2001: Henry Kornelson, Eagles (16)
Summer 2002: Bernie Taronno, Assassins (20)
Summer 2003: Julian Mrozek, SVCC Heat (20)
Summer 2004: Henry Kornelson, Eagles (13)
Summer 2005: Bernie Taronno, Assassins; Marlon Richards, Sunparties.com TIED (9)
Summer 2006: Craig Keyser, Avengers (17)
Summer 2007: Martin Windus, Avengers; Mike Brownridge, Avengers TIED (11)
Summer 2008: Ogo Okwumabua, Sunparties.com (13)
Summer 2009: Ogo Okwumabua, Sunparties.com; Sean Lehmann, Eagles TIED (13)
Summer 2010: David Suehn, Assassins (10)
Summer 2011: Garrett Janzen, Doggs; Mike Brownridge, Lynx TIED (6)
Summer 2012: Lori Froese, The Colts (10)
Summer 2013: Charlene Au, Victorious Secret (9)
Summer 2014: Mackenzie Prasek, Full Snatch (9)
Summer 2015: Mackenzie Prasek, Full Snatch; Alyssa Kleven, Full Snatch TIED (10)
Summer 2016: Mary Lee Lomibao, GG Dubs (10)
Summer 2017: Alyssa Kleven, Full Snatch (9)
SACKS:
Sacks not recorded prior to 1986
Summer 1986: Ron Allen, Ratz (37)
Summer 1987: Tim Reisdorf, Mustangs (24)
🏆 Summer 1988: Guy Ohlson, Bombers (47) 🏆
Summer 1989: Stats Unrecorded
Summer 1990: Ron Allen, Ratz (21)
Summer 1991: Ron Allen, Ratz (17)
Summer 1992: Brad Kelm, Assassins (32)
Summer 1993: Henry Isaak, Blackeaques (14) (1/2 season mark, final sacks unrecorded)
Summer 1994: No stats recorded
Summer 1995: Ron Allen, Ratz (23)
Summer 1996: Henry Isaak, Eagles (31)
Summer 1997: Andre Barret, Ratz (30)
Summer 1998: Henry Isaak, Eagles (14)
Summer 1999: No stats recorded
Summer 2000: No stats recorded
Summer 2001: Alan Desaulniers, SVCC Heat (16)
Summer 2002: Ron Allen, Eagles (18)
Summer 2003: Barry DeJaeger, Ballz Deep (31)
Summer 2004: Damian McKenzie, Banditos (17)
Summer 2005: Chris Noonan, Eagles (17)
Summer 2006: Chris Friesen, Assassins (24)
Summer 2007: Omar Dwyer, Assassins (10)
Summer 2008: Mike Paluszek, Avengers (21)
Summer 2009: Omar Dwyer, Assassins (13)
Summer 2010: Omar Dwyer, Assassins; James Barton, Assassins TIED (11)
Summer 2011: Omar Dwyer, Assassins (10)
Summer 2012: Alecia Forbes, Full Snatch (29)
Summer 2013: Alanna Gray, Wildcats (19)
Summer 2014: Alecia Forbes, Full Snatch (24)
Summer 2015: Alecia Forbes, Full Snatch (15)
Summer 2016: Alecia Forbes, Full Snatch (17)
Summer 2017: Alecia Forbes, Full Snatch (12)
---
DIVISION 2:

POINTS:
Summer 1976: B. Rayner, Combines (19) (quarter-season points leader, no final statistics)
Summer 1977: K. Whitlaw, South End Bucks (74)
Summer 1978: P. Bernardin, St. Vital Sabres (73)
Summer 1979: Dave Dewer, River Rouge Ratz (105)
Summer 1980: Loris Vendramelli, MTS (67)
Summer 1981: No stats recorded
Summer 1982: No stats recorded
Summer 1983: No stats recorded
Summer 1984: No stats recorded
Summer 1985: No stats recorded
Summer 1986: Rocky Sinclair, Tribesmen (174)
Summer 1987: Greg Krisko, Eliminators (155)
Summer 1988: Ron Braun, Outlaws (165)
Summer 1989: No stats recorded
Summer 1990: Dave Patenaude, Challengers (152)
Summer 1991: R. Groot, Rebels (99)
Summer 1992: Julian Mrozek, ThunderBirds (170)
Summer 1993: Rob Pidwerbeski, Stingers (91) (1/2 season mark, final points unrecorded)
Summer 1994: Ken Hunter, Rebels (128)
Summer 1995: Jeff Poole, Banditos (147)
Summer 1996: Cerqueti, Ballhawks (129)
Summer 1997: Ronald Bumbry, Longhorns (142)
Summer 1998: Jeff Poole, Banditos (171)
Summer 1999: No stats recorded
Summer 2000: No stats recorded
Summer 2001: Olie Beresznay, Storm (93)
Summer 2002: Ron Bumbry, Rebels (110)
Summer 2003: Ken Hunter, Rebels (103)
Summer 2004: Dan Johnson, Outsiders (150)
Summer 2005: Marc Jeanson, Outsiders (163)
🏆 Summer 2006: Wayne Jackson, Aztecs (199) 🏆
Summer 2007: Wayne Jackson, Aztecs (154)
Summer 2008: Brant Cook, ATHF (Guild of Calamitous Intent) (144)
Summer 2009: Philip Bebek, Dogg Pound (143)
Summer 2010: Brad Black, Sunparties.com (166)
Summer 2011: No Division in 2011
Summer 2012: Amanda Sousa, Barking Spiders (44)
Summer 2013: Jill Fast, Barking Spiders (38)
Summer 2014: Jill Fast, Barking Spiders (38)
Summer 2015: Amanda Sousa, Wolf Pack (7)
TOUCHDOWN PASSES:
Touchdown passes not recorded prior to 2003
Summer 2003: Jeff Kull, Outsiders (49)
Summer 2004: Chris Lucas, Sunparties.com (43)
Summer 2005: Jeff Kull, Outsiders (73)
🏆 Summer 2006: Jonathon Franklin, Blazers (Guild of Calamitous Intent) (76) 🏆
🏆 Summer 2007: Jonathon Franklin, ATHF (Guild of Calamitous Intent) (76) 🏆
Summer 2008: Jonathon Franklin, ATHF (Guild of Calamitous Intent) (72)
Summer 2009: Garrett Waldbauer, Blue Bongers; Shane Cooke, Vipers TIED (64)
Summer 2010: Garrett Waldbauer, Blue Bongers (51)
Summer 2011: No Division/No Divisional Winner
Summer 2012: Jenn Humeny, Barking Spiders (16)
Summer 2013: Jenn Humeny, Barking Spiders (10)
Summer 2014: Jenn Humeny, Barking Spiders (19)
Summer 2015: Amanda Sousa, Wolf Pack (1)
INTERCEPTIONS:
Interceptions not recorded prior to 1986
Summer 1986: Devon Kashton, Eliminators (24)
Summer 1987: Devon Kashton, Eliminators (21)
Summer 1988: J. Wilson, Outlaws (18)
Summer 1989: No stats recorded
Summer 1990: Milko, Challengers (14)
Summer 1991: Trevor Grant, Mudmen (16)
Summer 1992: S. Forrester, Gators (13)
Summer 1993: Jeff Poole, Banditos (11) (1/2 season mark, final points unrecorded)
Summer 1994: No stats recorded
Summer 1995: George McFall, Rods; Jeff Poole, Banditos TIED (17)
Summer 1996: Scarvarelli, Cowboys (19)
Summer 1997: Jeff Poole, Banditos (19)
Summer 1998: Garth Nickel, B-52's (14)
Summer 1999: No stats recorded
Summer 2000: No stats recorded
Summer 2001: Corey Hanssen, Banditos (14)
Summer 2002: Chad Degagne, Raiders (23)
Summer 2003: Kirby Shwaykosky, Outsiders (13)
Summer 2004: Jeff Smith, Outsiders (17)
Summer 2005: Kanwal Saran, Rebels; Jeff Kull, Outsiders TIED (14)
Summer 2006: Michael Piecuch, Blazers (19)
Summer 2007: Gavin Panchuk, ATHF (16)
Summer 2008: Brant Cook, ATHF (17)
🏆 Summer 2009: Jeff Klumpler, Dogg Pound (25) 🏆
Summer 2010: Steven Skehar, Blue Bongers (12)
Summer 2011: No division in 2011
Summer 2012: Jenn Humeny, Barking Spiders (9)
Summer 2013: Jenn Humeny, Barking Spiders (7)
Summer 2014: Jenn Humeny, Barking Spiders (8)
Summer 2015: Cheyann Boisvert, Wolf Pack (2)
SACKS:
Sacks not recorded prior to 1986
🐐🏆🐐 Summer 1986: Lawerence Leydier, Eliminators (65) 🐐🏆🐐
Summer 1987: Laurence Leydier, Eliminators (55)
Summer 1988: Dan Savoie, Challengers (43)
Summer 1989: No stats recorded
Summer 1990: Henry Isaak, Eagles (28)
Summer 1991: R. Hermann, Thunderbirds (55)
Summer 1992: Norm King, ThunderBirds (35)
Summer 1993: M. Enns, Rebels; D. Brown, Micronauts; C. Ellis, Micronauts TIED (9) (1/2 season mark, final points unrecorded)
Summer 1994: No stats recorded
Summer 1995: Ernie Smith, Longhorns (32)
Summer 1996: Norm King, Mustangs (49)
Summer 1997: Jasdeep Atwal, Nomads; Ronald Bumbry, Longhorns TIED (34)
Summer 1998: Jasdeep Atwal, Nomads (27)
Summer 1999: No stats recorded
Summer 2000: No stats recorded
Summer 2001: John Mergulhao, Blue Devils (26)
Summer 2002: John Mergulhao, Blue Devils; Ron Bumbry, Rebels TIED (14)
Summer 2003: Barry DeJaeger, Outsiders (38)
Summer 2004: Barry DeJaeger, Outsiders (43)
Summer 2005: Barry DeJaeger, Outsiders (28)
Summer 2006: Nolan Ploegman, Portable Junk (26)
Summer 2007: Brett Stewart, ATHF; Omar Dwyer, OC TIED (16)
Summer 2008: Jasdeep Atwal, ATHF (14)
Summer 2009: Landan Mah, Wraith (44)
Summer 2010: Chris Ashley, Outsiders (23)
Summer 2011: No division in 2011
Summer 2012: Analee Pangan, Barking Spiders (13)
Summer 2013: Jenna Aviles, Rebels (12)
Summer 2014: Karrie Anderson, Blues Sisters (10)
Summer 2015: Corey Allen, Wolf Pack; Stephanie Nault, Wolf Pack; Laura Dacey, Wolf Pack; Nicole Neish, Wolf Pack, TIED (1)
---
DIVISION 3:

POINTS:
Summer 1977: Larry Martin, River Rouge Rats (57)
Summer 1978: M. Lumsden, North End Flyers (72)
Summer 1979: Glenn Stevenson, Tax Dodgers (105)
Summer 1980: Walter Kozlowski, Panthers (66)
Summer 1981: No stats recorded
Summer 1982: Billington, Falcons (112)
Summer 1983: No stats recorded
Summer 1984: No stats recorded
Summer 1985: No stats recorded
Summer 1986: Rick Litke, B-52s (171)
Summer 1987: Mark Zchonowich, Detonators (166)
Summer 1988: Tim McMahon, Spurs (128)
Summer 1989: No stats recorded
Summer 1990: Sawchyn, Mudmen (104)
Summer 1991: No Division in 1991
Summer 1992: G. Mackenzie, Sharks (96)
Summer 1993: Bobby Dyce, Spurs (64) (1/2 season mark, final points unrecorded)
Summer 1994: J. Pikal, Cowboys (133)
Summer 1995: Darren Leonard, Nomads (158)
Summer 1996: Wayne Banfield, Portage Chargers (141)
Summer 1997: Barry Fawley, Spurs (107)
Summer 1998: Kyle Ashuk, Aphids (118)
Summer 1999: No stats recorded
Summer 2000: No stats recorded
Summer 2001: Kyle Ashuk, Aphids (153)
Summer 2002: Chad Stevenson, Chargers (136)
Summer 2003: Chad Stevenson, Chargers (141)
Summer 2004: Tyler Wilcox, Bowflex Bingers (148)
Summer 2005: Ryan Martin, Blazers (172)
Summer 2006: Wayne Jackson, OC (126)
Summer 2007: Matthew Spencer, No D (123)
Summer 2008: Ryan Stewart, No D (129)
🏆 Summer 2009: Jason Malcolm, Blitzkrieg (176) 🏆
Summer 2010: Steven Skehar, Blue Bongers (113)
TOUCHDOWN PASSES:
Touchdown passes not recorded prior to 2003
Summer 2003: Glen Dyck, Nomads; Bill Bartel, 3rd Rail Express TIED (48)
Summer 2004: Marty Bender, Hurricanes; Don Carson, Bowflex Bingers TIED (60)
🐐🏆🐐 Summer 2005: Jonathon Franklin, Blazers (Guild of Calamitous Intent) (102) 🐐🏆🐐
Summer 2006: Marty Bender, OC (64)
Summer 2007: Martin Windus, No D (51)
Summer 2008: Martin Windus, No D; Shawn Funk Piranhas TIED (59)
Summer 2009: Ryan Menei, Boston All-Stars (64)
Summer 2010: Justin Hink, Swayze Express (58)
INTERCEPTIONS:
Interceptions not recorded prior to 1986
Summer 1986: Tim Southwind, Stoney Mountain (11)
Summer 1987: Rojer Bonnegoy, Challengers (15)
Summer 1988: J. Billington, Wreckers (24)
Summer 1989: No stats recorded
Summer 1990: MacDonald, Pallbearers (14)
Summer 1991: No division in 1991
Summer 1992: Jonathan Mead, Buffalo Club (21)
Summer 1993: P. Scaravelli, Cowboys (9) (1/2 season mark, final points unrecorded)
Summer 1994: Stats Unrecorded
Summer 1995: L. Turner, Throbbing Hoods (20)
Summer 1996: Fawley, Spurs (14)
Summer 1997: Scott Tessier, Rams (16)
Summer 1998: Bart Lange, Aphids (13)
Summer 1999: No stats recorded
Summer 2000: No stats recorded
Summer 2001: Jeff Kull, Aphids (17)
🐐🏆🐐 Summer 2002: Kirby Shwaykosky, Hurricanes (28) 🐐🏆🐐
Summer 2003: Rob Rabichuk, DMS Steelers (17)
Summer 2004: Marcel Swerid, Blazers (20)
Summer 2005: Bryan Enns, Portable Junk (17)
Summer 2006: Derrick Shore, Broncos (26)
Summer 2007: Matthew Spencer, No D; Martin Windus, No D TIED (12)
Summer 2008: Kirby Shwaykosky, Krevco Water Boys; Ryan Stewart, No D TIED (16)
Summer 2009: Robert Schneider, Blitzkrieg (21)
Summer 2010: Justin Hink, Swayze Express (16)
SACKS:
Sacks not recorded prior to 1986
Summer 1986: Danny Harris, Stoney Mountain (23)
Summer 1987: Dan Savoie, Challengers (44)
Summer 1988: Craig Swanston, Desperados (36)
Summer 1989: No stats recorded
Summer 1990: Osiowy, Mudmen (45)
Summer 1991: No division in 1991
Summer 1992: B. Smith, Falcons (37)
Summer 1993: Stacy Cournoyer, Aphids (23) (1/2 season mark, final points unrecorded)
Summer 1994: No stats recorded
Summer 1995: Dyan Jairam, Desperados (31)
Summer 1996: Stefan Yetman, Rams (51)
Summer 1997: Stefan Yetman, Rams (33)
Summer 1998: John Jonker, Barracudas; Derksen, Rebels TIED (59)
Summer 1999: No stats recorded
Summer 2000: No stats recorded
Summer 2001: Del Erlendson, Poison II (37)
🏆 Summer 2002: Chris Rankin, Untouchables (62) 🏆
Summer 2003: Barry DeJaeger, Woodys (41)
Summer 2004: John Mergulhao, Blue Devils; Matt Bernard, Anvils (41)
Summer 2005: Nolan Ploegman, Portable Junk (17)
Summer 2006: Omar Dwyer, OC (33)
Summer 2007: Omar Dwyer, OC (18)
Summer 2008: Dean Lewko, No D (14)
Summer 2009: Josh Frankel, Necessary Roughness (45)
Summer 2010: Mike Dew, Blitzkrieg (36)
---
DIVISION 4:

POINTS:
Summer 1980: No stats recorded
Summer 1981: No stats recorded
Summer 1982: Fred Smith, Falcons (112)
Summer 1983: No stats recorded
Summer 1984: No stats recorded
Summer 1985: No stats recorded
Summer 1986: Glen Nitchie, Pallbearers (148)
Summer 1987: Thomas McMahon, Central Spurs (106)
Summer 1988: Joe Galante, Evisceators (186)
Summer 1989: No stats recorded
Summer 1990: Rob Pidwerbesky, Thunderbirds (147)
Summer 1991: No stats recorded
Summer 1992: No stats recorded
Summer 1993: Mike Arbez, Lockport (Stats unrecorded)
Summer 1994: No division in 1994
Summer 1995: Dean Weiss, CJOB (69)
Summer 1996: Kyle Ashuk, Reservoir Dogs (146)
Summer 1997: Sean Cassidy, Vipers (121)
Summer 1998: Sean Cassidy, Vipers (154)
Summer 1999: No stats recorded
Summer 2000: No stats recorded
Summer 2001: Al Marchaud, Ravens (111)
Summer 2002: Chad Welechenko, Jets (164)
🏆 Summer 2003: Chad Welechenko, Bengals (197) 🏆
Summer 2004: Darryl Enns, Portable Junk (146)
Summer 2005: Patrick Allen, Jets (126)
Summer 2006: Michael Froese, Ninja Militia (125)
Summer 2007: Patrick Allan, River City Hitmen (135)
Summer 2008: Derek Persad, South Side Trojans (141)
Summer 2009: No division in 2009
Summer 2010: Derek Persad, South Side Trojans (119)
TOUCHDOWN PASSES:
Touchdown passes not recorded prior to 2003
Summer 2003: Chad Welechenko, Bengals (64)
🏆 Summer 2004: Rhett Turner, Drillers (75) 🏆
Summer 2005: Neil Einarson, Gamblers (57)
Summer 2006: Ryan Martin, White Russians (71)
Summer 2007: Scott McArthur, Morningwood (63)
Summer 2008: Eric Rout, South Side Trojans (63)
Summer 2009: No division in 2009
Summer 2010: Jordan Gagnon, T.A.K. (32)
INTERCEPTIONS:
Interceptions not recorded prior to 1986
Summer 1986: Chris Payne, Axemen (14)
Summer 1987: Peter Krahn, Outlaws (17)
Summer 1988: Rick Renaud, Thunderbirds (22)
Summer 1989: No stats recorded
Summer 1990: Colin Swantson, Sharks (17)
Summer 1991: No stats recorded
Summer 1992: No stats recorded
Summer 1993: Christian Tchernow, Maples Collegiate U (stats unrecorded)
Summer 1994: No division in 1994
Summer 1995: L. Turner, Throbbing Hoods (20)
Summer 1996: Darryl Pakckulak, Nationals; Jay Grinham, Reservoir Dogs (16)
Summer 1997: Trent Ledoyen, Sun Devils (21)
Summer 1998: Vickell, Sun Devils (25)
Summer 1999: No stats recorded
Summer 2000: No stats recorded
🏆 Summer 2001: Marcel Swerid, Ravens (27) 🏆
Summer 2002: Jeff Cuff, Steelers (16)
Summer 2003: Chad Welechenko, Bengals (22)
Summer 2004: Jason Grinham, Orange Crush (21)
Summer 2005: Bill Melnyk, Blitz (18)
Summer 2006: Michael Froese, Ninja Militia (25)
Summer 2007: Jeremy Guenette, River City Hitmen (17)
Summer 2008: Craig Keyser, The Broncos (15)
Summer 2009: No division in 2009
Summer 2010: Scott Dominey, The Knights (19)
SACKS:
Sacks not recorded prior to 1986
Summer 1986: Ron Pachet, Pallbearers (26)
Summer 1987: John Remple, Outlaws (38)
Summer 1988: R. Hermann, Thunderbirds (34)
Summer 1989: Stats Unrecorded
Summer 1990: Craig Swantson, Sharks; R. Hermann, Thunderbirds TIED (35)
Summer 1991: Stats Unrecorded
Summer 1992: Stats Unrecorded
Summer 1993: Jasdeep Atwal, Maples Collegiate U (Stats Unrecorded)
Summer 1994: No Division in 1994
Summer 1995: Mike Stevenson, Wild Bills (21)
Summer 1996: Brian McKnight, Reservoir Dogs (42)
🏆 Summer 1997: Darryl Packulak, Nationals (50) 🏆
Summer 1998: Bisseck, Squid (25)
Summer 1999: Stats Unrecorded
Summer 2000: Stats Unrecorded
Summer 2001: Adam Loszchuk, Demons (34)
Summer 2002: Jeff Dyck, K.A.O.S. (49)
Summer 2003: Jeff Dyck, K.A.O.S. (27)
Summer 2004: Riley Lough, Isotopes (32)
Summer 2005: Jason Diaz, Dogg Pound (40)
Summer 2006: Arthur Cordeiro, White Russians (36)
Summer 2007: Kyle Martens, Morningwood (29)
Summer 2008: Greg Robinson, The Aints (48)
Summer 2009: No Division in 2009
Summer 2010: Chris Gottzmann, The Knights (26)
---
DIVISION 5:

POINTS:
Summer 2004: Robert Maurice, Blitz (91)
Summer 2005: Simon Ward, Maniax (125)
Summer 2006: Francis Lopez, Clip Clops (129)
🏆 Summer 2007: Derek Persad, South Side Trojans (184) 🏆
Summer 2008: Phil Chan, Maniax (169)
TOUCHDOWN PASSES:
Summer 2004: Clint Mann, Blitz (49)
Summer 2005: Todd Hersak, Maniax (30)
Summer 2006: John Kyriakopoulous, The Bosos (45)
🏆 Summer 2007: Eric Rout, South Side Trojans; Kevin Coyle, Dogg Pound (55) 🏆
Summer 2008: David Guspodarchuk, Ninja Militia (46)
INTERCEPTIONS:
Summer 2004: Simon Ward, Blitz (13)
Summer 2005: Simon Ward, Maniax (15)
Summer 2006: Troy Lodewyks, 12 Pack (19)
Summer 2007: Joe Lavallee, Ninja Militia (15)
🏆 Summer 2008: Ryan Martin, White Russians (21) 🏆
SACKS:
Summer 2004: Paul Diduch, Ninja Militia (25)
Summer 2005: Alex Razos, Shadows (38)
Summer 2006: Karl Harrison, 12 Pack (29)
🏆 Summer 2007: Mike Paluszek, Air Assault (59) 🏆
Summer 2008: Jason Diaz, Dogg Pound (42)
---
DIVISION 6:

POINTS:
Summer 2004: David Silva, Gun Show (102)
Summer 2005: Chad Stevenson, Knights (93)
Summer 2006: Adam Gingras, Six (133)
🏆 Summer 2007: Taylor Renaud, K.A.O.S. (181) 🏆
Summer 2008: Joel Bohemier, K.A.O.S. (120)
TOUCHDOWN PASSES:
Summer 2004: Jo Voth, Mighty Schmucks (51)
Summer 2005: Eric Rout, South Side Trojans (43)
Summer 2006: Eric Rout, South Side Trojans (57)
Summer 2007: Jean Guy Mercier, K.A.O.S.; Scott McArthur, Giants TIED (49)
🏆 Summer 2008: Jean Guy Mercier, K.A.O.S. (68) 🏆
INTERCEPTIONS:
Summer 2004: Mike Nelson, Cream Machine (16)
Summer 2005: Vince Bucci, 12 Pack (12)
🏆 Summer 2006: Sean Stewart, Bondiddy Bengals (19) 🏆
Summer 2007: Ryan Martin, The Aints (15)
Summer 2008: Chester Wojciechowski, Wraith; Rhys Williams, WBC United TIED (15)
SACKS:
Summer 2004: Mike Luba, Gamblers (24)
Summer 2005: Jason Santos, Killa Grasshoppazz (28)
Summer 2006: Brett Stewart, Bondiddy Bengals (38)
🏆 Summer 2007: Greg Robinson, The Aints (58) 🏆
Summer 2008: Landon Mah, Wraith (41)
---
DIVISION 7:

POINTS:
🏆 Summer 2005: Curt Brandt, Tundra (116) 🏆
🏆 Summer 2006: Ian Steeves, The Aints (116) 🏆
Summer 2007: Chad Stevenson, The Knights (88)
Summer 2008: Kyle Willis, Cobras (115)
TOUCHDOWN PASSES:
Summer 2005: Kevin Brandt, Tundra (58)
Summer 2006: Chris Mackling, The Fockers (46)
Summer 2007: Garrett Waldbauer, Blue Bongers (38)
🏆 Summer 2008: Jason Gibbons, The Bandits (59) 🏆
INTERCEPTIONS:
Summer 2005: Tom Kramer, Tundra (22)
Summer 2006: Ian Steeves, The Aints (15)
Summer 2007: Jamie Wilson, Cobras (24)
🏆 Summer 2008: Robert Schneider, Blitzkrieg (25) 🏆
SACKS:
Summer 2005: Justin Zarnowski, Morningwood (38)
Summer 2006: Greg Robinson, The Aints (39)
Summer 2007: Landon Mah, Wraith (43)
🏆 Summer 2008: Mike Dew, Blitzkrieg (45) 🏆
---
DIVISION 8:

POINTS:
🏆 Summer 2007: Mauricio Alvarez, WBC United (123) 🏆
Summer 2008: Darren Stevenson, Badgers (56)
TD PASSES:
🏆 Summer 2007: Garrett Waldbauer, Blue Bongers (38) 🏆
Summer 2008: Roger Schaubroeck, Colostomy Bags (25)
INTERCEPTIONS:
Summer 2007: Mauricio Alvarez, WBC United (12)
🏆 Summer 2008: Corey Pratte, Badgers (13) 🏆
SACKS:
🏆 Summer 2007: Mike Desmerais, WBC United (31) 🏆
🏆 Summer 2008: Darren Stevenson, Badgers (31) 🏆
---
WOMEN'S DIVISION 1:

POINTS:
Summer 2005: Sonya Leung, Flash (68)
Summer 2006: Sonya Panchuk, The Chargers (79)
Summer 2007: Colleen Lamirande, Drillers (94)
Summer 2008: Melissa Bailey, Chargers (98)
Summer 2009: Jayne Legal-Antoniuk, Drillers (98)
🏆 Summer 2010: Melanie Ayson, G.G.Dub's (aka Girls Gone Wild) (128) 🏆
Summer 2011: Melanie Ayson, G.G.Dub's (aka Girls Gone Wild) (62)
TD PASSES:
Summer 2005: Sonya Leung, Flash (17)
Summer 2006: Sonya Panchuk, The Chargers (26)
🏆 Summer 2007: Sonya Panchuk, The Chargers (56) 🏆
Summer 2008: Sonya Panchuk, The Chargers (36)
Summer 2009: Adele Kapuluch, Wildcats (26)
Summer 2010: Brianne Davidson, Flash (29)
Summer 2011: Brianne Davidson, Flash (29)
INTERCEPTIONS:
Summer 2005: Kimberley Obrien, The Get Lucky's (9)
Summer 2006: Cindy Gauthier, Drillers (13)
Summer 2007: Teresa Morden, Wildcats (13)
🏆 Summer 2008: Tara Charette, Full Snatch (15) 🏆
Summer 2009: Tara Charette, Full Snatch (13)
Summer 2010: Erin Sigvaldason, Full Snatch (14)
🏆 Summer 2011: Alyssa Kleven, Full Snatch (15) 🏆
SACKS:
Summer 2005: Sarah Wong, Flash (11)
🏆 Summer 2006: Alecia Forbes, Full Snatch (38) 🏆
🏆 Summer 2007: Gladys Ordonez, SAXX (38) 🏆
Summer 2008: Gladys Ordonez, Wildcats (33)
Summer 2009: Dallas Crawford, Drillers (27)
Summer 2010: Alecia Forbes, Full Snatch (31)
Summer 2011: Alecia Forbes, Full Snatch (30)
---
WOMEN'S DIVISION 2:

POINTS:
Summer 2008: Melanie Ayson, G.G.Dub's (aka Girls Gone Wild) (90)
🏆 Summer 2009: Melanie Ayson, G.G.Dub's (aka Girls Gone Wild) (111) 🏆
Summer 2010: Patti Phillips, Barking Spiders (49)
Summer 2011: Brittany Hewitt, Barking Spiders (38)
TD PASSES:
Summer 2008: Katherine Alexiuk, GG Dubs (aka Girls Gone Wild) (10)
🏆 Summer 2009: Katherine Alexiuk, GG Dubs (aka Girls Gone Wild) (21) 🏆
Summer 2010: Jenn Humeny, Barking Spiders (16)
Summer 2011: Jenn Humeny, Barking Spiders (16)
INTERCEPTIONS:
🏆 Summer 2008: Amy Mohr, Iron Maidens (14) 🏆
🏆 Summer 2009: Patti Phillips, Barking Spiders (14) 🏆
🏆 Summer 2010: Patti Phillips, Barking Spiders (14) 🏆
Summer 2011: Cassandra Jaques, Streak (7)
SACKS:
🏆 Summer 2008: Jennifer LaForce, Streak (25) 🏆
Summer 2009: Alison Sass, Barking Spiders (23)
Summer 2010: Sherry Spring, Barking Spiders (14)
Summer 2011: Amanda Sousa, Barking Spiders (24)